The distinguished Benedictine Abbey at Deols (a suburb of Chateauroux) was founded in the year 917 by Ebbes the Noble. Sometimes called the Breast of St. Peter because of its influence and service to the Church, the Abbey's privileges have been confirmed by 30 Popes. It was in front of this venerable abbey that the spectacular miracle of Deols took place.
A column situated in the place of honor supported a statue of the Blessed Virgin holding the Child Jesus. Here the villagers were accustomed to pause for a moment of prayer. Located in front of the column and the abbey was an area where the people frequently gathered in friendly exchange. Also gathering there during the English occupation were rough English soldiers who delighted in mocking the poor, and especially the people who prayed before the blessed statue.
The miraculous event took place on
May 31, 1187 when the English soldiers were engaged in a game of dice. The soldier who lost the game became enraged. To vent his anger, he picked up a large stone and flung it at the statue, breaking off a hand of the Holy Child.

According to the historian Philippe Auguste, a contemporary of the event: "A stream of blood poured from the arm of the broken image and made a pool on the earth below. The fellow who flung the stone was seized with madness, and dropped down dead on the spot. John Lackland, and Adhemar, Viscount of Limoges, carefully collected the blood and deposited it in a rich chapel erected in England and dedicated to the Virgin.

According to the historian, Rigord, countless cures were effected by the application of the blood.

News of the miracle spread everywhere. The English soldiers who were in Deols, but who were not present at the time of the miracle, took particular interest in the report, since one of their own had instigated the phenomenon and died as a result. (continued on p. 26) 
Editorial
Divine Puzzles
"It is the lesson of the book of Job that man is most comforted by paradoxes. Here is the very darkest and strangest of the paradoxes; and it is by all human testimony the most reassuring. I need not suggest what high and strange history awaited this paradox of the best man in the worst fortune." – Chesterton
N the previous issue we wrote about the vice of sloth, something that is so frequent and that causes so much harm. It also has the name of indifference, carelessness and negligence. For all these reasons, in this issue we are printing Remedies against Sloth, by Ven. Louis of Granada.
Parables and Questions
One reason Christ taught so much by using parables, is that they are similar to riddles and to puzzles: a parable is something that has to be solved, it is something that makes you think. One of the best ways of teaching a subject is to ask the pupil a question that will make him think. Christ used this way of teaching, and God himself used it: Job asked him questions and he replied, not with answers but with questions and enigmas.
Seeking  Answers
"And Eliu the son of Barachel the Buzite was angry against Job, because he said he was just before God. And he was angry with his friends, because they had not found a reasonable answer, but only had condemned Job. … Then he answered and said: Now thou hast said in my hearing, and I have heard the voice of thy words: I am clean, and without sin, I am unspotted, and there is no iniquity in me. Because he hath found complaints against me, therefore he hath counted me for his enemy. … Now this is the thing in which thou art not justified. I will answer thee, that God is greater than man."
Eliu proceeded to give answers, but in modern language we would not call them answers, but rather comparisons, observations and enigmas. Finally God himself answered, not with answers in the current meaning of the word, but in questions and comparisons.
"Wilt thou give strength to the horse, or clothe his neck with neighing? Wilt thou lift him up like the locusts? The glory of his nostrils is terror. He breaketh up the earth with his hoof; he pranceth boldly; he goeth forward to meet armed men. He despiseth fear; he turneth not his back to the sword. Above him shall the quiver rattle, the spear and shield shall glitter. Chasing and raging he swalloweth the ground; neither doth he make account when the noise of the trumpet soundeth. When he heareth the trumpet he saith: Ha, ha. He smelleth the battle afar off, the encouraging of the captains, and the shouting of the army. Doth the hawk wax feathered by thy wisdom, spreading her wings to the south? Will the eagle mount up at thy command; and make her nest in high places? She abideth among the rocks, and dwelleth among cragged flints, and stony hills, where there is no access. From thence she looketh for the prey, and her eyes behold afar off. Her young ones shall suck up blood: and wheresover the carcass shall be, she is immediately there."
Who has known the mind of the Lord?
If we cannot understand about horses and eagles, we can under-stand even less about God: His judgments are incomprehensible and his ways unsearchable. (Rom. 11, 33)
The Best Man in the Worst Fortune
To offer oneself as a victim is to do something similar to what Christ did: it is to deliberately offer oneself to affliction, illness, misery, abandonment, desolation, and trial. Such an offering might seem stupidity in the eyes of those who do not understand. If we saw our loved ones in danger of destruction, the best way of rescuing them, would be to do something similar to what Christ did. Christ did not save souls by miracles, he did not save them by teaching. He saved them in another way. The best way of acting is to do something similar to what he did. To be treated like Job may seem painful and humiliating, but in the end it will produce a happiness that will last forever, a never-ending triumph of glory and of joy.
"Because thou wast forsaken and hated, and there was none that passed through thee, I will make thee to be an everlasting glory, a joy unto generation and generation."
May it be for the glory of God
The

Vergel

of the Immaculate Virgin of Guadalupe
October 31,

2004

 

•

 

Christ the King
ssss tttt ssss
 "All those who yield themselves to My way of the cross and suffering, will be blessed for all eternity." -- April 23, 1969
<![if !supportLineBreakNewLine]>
<![endif]>
The Little Angel and the Burning Coal
HE Assyrian officers told their king to stop his ears against the pleas of Hezekiah. Everywhere fright lay over the land of Judah—and no one knew what to do next. It was then that King Hezekiah sent messengers to call on one of the greatest figures in the history of the world—the prophet Isaiah.
Let us look backward for a moment at the earlier days of Isaiah and at what had happened to him before he was called to counsel the king.
In the history of religious experience, of prophetic vision, of zeal for God, of the writing of great words, no name is more illustrious than Isaiah. The book which bears his name in the Bible contains sublime poetry. Always it is written in an exalted tone, that of a man who lived intimately with the Lord God. Isaiah sounded again the opportunity for the chosen people in a bewildered world; God had chosen them not out of mere fondness but for the supreme purpose of being His teacher to mankind, until the arrival of the Messiah.
This incomparable figure of prophecy was a Hebrew aristocrat who lived at the court of Jerusalem, a friend of royalty, a man of brains, and a reformer. In unsettled times he foresaw the dangerous future. Those days, roughly around 700 B.C., were crucial for Judah—with Israel already overrun, Samaria taken. He spoke out boldly for religious and political reform. In a very hurricane of magnificent phrases he opposed the schemes of Egypt to make the nation its cat's-paw in standing off Syria, yet for this course he was punished with great unpopularity and was called unpatriotic. But the wisdom of his ideas were ultimately to triumph in the reforms of King Hezekiah. His words would most seize upon the imagination of the people. Those words forecast the fall of Jerusalem, in the time of Cyrus, when all the dire predictions of Isaiah had come to pass. Its chapters contain a wonderful prophecy of the coming of the Messiah.
The religious experience, what might well be called the conversion, of Isaiah, is a vivid episode in the Bible.
The prophet-statesman appeared on the Judean scene, to serve his country for more than 40 years, saving them in desperate crises, as often from themselves as from enemies from outside.
Living in the Tyropoean Valley, between two of whose hills Jerusalem is built, Isaiah was a young married man of wealthy connections. There was nothing devout or inspired about the young aristocrat, until the day that his life was changed in Solomon's Temple. One moment he was there in the inner court, perfunctorily about some sacrifice; the next instant a trance had seized him. In the strange state in which he found himself, he seemed to be alone in the universe with his Maker, and in that majestic aloneness the earth was filled with the Lord God's blinding glory.
Isaiah was shaking with fear. But one of the little angels of the heavenly hierarchy, a seraph, flew down and touched his trembling lips with a burning coal, and the fiery heat of it did not hurt but healed him.
He heard the Voice from Eden, once again speaking in Judea:
"Whom shall I send, and who will go for Us?"
"·Behold, me! Send me!" cried Isaiah in ecstasy.
"Go, tell this people," the Voice said.
Such was Isaiah's ordination. As he himself relates the facts:
"In the year that King Uzziah died, I saw the Lord sitting upon a throne, high and lifted up, and His train filled the Temple. Above it stood the seraphim: each one had six wings; with two he covered his face, and with two he covered his feet, and with two he did fly. And one cried unto another, and said, Holy, holy, holy, is the Lord of Hosts: the whole earth is full of His glory.
"The posts of the door moved at the voice of him that cried, and the house was filled with smoke. Then said I, Woe is me! For I am a man of unclean lips, and I dwell in the midst of a people of unclean lips, for mine eyes have seen the King, the Lord of Hosts. Then flew one of the seraphim unto me, having a live coal in his hand, which he had taken with the tongs from off the altar, and he laid it on my mouth, and said, Lo, this has touched your lips; your iniquity is taken away, and your sin purged.
"Also I heard the Voice of the Lord, saying, Whom shall I send, and who will go for us? Then said I, Here am I; send me. And He said, Go, and tell this people. You hear indeed, but understand not; you see indeed, but perceive not. Then said I, Lord, how long? And He answered, Until the cities be wasted without inhabitant, and the houses without man, and the land be utterly desolate, and the Lord have removed men far away, and there be a great forsaking in the midst of the land.
"The Lord spoke also unto me again, saying, As this people refuses the waters of Shiloah that go softly, now, behold, the Lord brings up upon them the waters of the river, strong and many, even the king of Assyria, and all his glory; and he shall come up over all his channels, and go over all his banks; and he shall pass through Judah; He shall overflow and go over, He shall reach even to the neck, and the stretching out of His wings shall fill the breadth of your land, O Immanuel. Associate yourselves, O you people, and you shall be broken in pieces, and give ear, all you of far countries; gird yourselves, and you shall be broken. Take counsel together, and it shall come to naught, speak the word, and it shall not stand, for God is with us."
Such a man, convinced that he had been witness to divine revelation, could not be brought to compromise. Isaiah warned and defied one king after another. Himself a citizen of Jerusalem, Isaiah looked upon its persistent materialism, its pertinacious and ineradicable love of luxury, and its in-curable lusting after strange gods, with the same aversion and anger as had been shown by those two preceding prophets, Amos and Hosea. Unceasingly, Isaiah proclaimed the message –the holiness of the Lord and the need to purify the morals of the nation. Imbued with an almost fanatic fire, he named his wife, "the prophetess," and called his first son She'ar Yashub, meaning "A Remnant Shall Return," to remind the people of God's word, long ago, and the power of a righteous leaven in the descendants of Abraham.
During the bad reign of Ahaz, Isaiah exerted himself to the utmost to influence the king toward good judgment, and always stood against appeasement, even of the unbearable Assyrian chief, Tiglath Pileser III, against subservience and loss of freedom. He orated "at the conduit of the upper pool," where he found Ahaz surrounded by his court counselors, plotting to eat the bread of the conquered. Quoting the Lord to the king, Isaiah cried:
"Take heed, and be quiet, fear not, neither be fainthearted for the two tails of these smoking firebrands… Thus says the Lord God. It shall not stand, neither shall it come to pass… Ask you a sign of the Lord your God: ask it either in depth or in the height above."
But King Ahaz, young in judgment, and influenced by doubting favorites, said:
"I will not ask, neither will I tempt the Lord."
Isaiah's confident challenge not being met, he spoke as if he saw the future with mystical clarity:
"Hear you now, O house of David: Is it a small thing for you to weary men, but will ye weary my God also?
"Therefore the Lord Himself shall give you a sign; Behold, a virgin shall conceive, and bear a Son, and shall call His name Immanuel."
This was the farthest reach of Isaiah's spiritual insight, a prophecy of the coming of Jesus.
But though Ahaz was plainly assured by God's prophet that he had nothing to fear, he went directly contrary to the inspired advice. He did pay tribute to Tiglath Pileser of Assyria. It was a fatal policy, to seek relief from national fear at the cost of self-respect, principle, and eventual subjugation.
Thus Isaiah was defeated by a human weakness for expediency. He had to content himself with a large sign which he set up in a public place, on which was written, "The Spoil Speeds, the Prey Hastes," and in sad memory he gave his second son that phrase for his name.
To his own generation, and all ages that came after, Isaiah brought a wealth of spiritual treasure. Some of his ancient sayings are in the very blood stream of modern phrasing:
"To what purpose is the multitude of your sacrifices unto Me? Says the Lord. I am full of the burnt offerings of rams, and the fat of fed beasts, and I delight not in the blood of bullocks, or of lambs, or of goats. Bring no more vain oblations…
"When you spread forth your hands I will hide My eyes from you; yes, when you make many prayers I will not hear; your hands are full of blood. Wash you, make you clean, put away the evil of your doings from before My eyes. Crease to do evil; learn to do well. Seek judgment, relieve the oppressed, judge the fatherless, plead for the widow."
Isaiah again predicted the coming of the Christ in these words:
"The people that walked in darkness have seen a great light. They that dwell in the land of the shadow of death, upon them has the light shined… For unto us a Child is born, unto us a Son is given; and the government shall be upon His shoulder: and His name shall be called Wonderful, Counselor, The Mighty God, the Everlasting Father, the Prince of Peace."
And again:
"There shall come forth a rod out of the stem of Jesse, and a branch shall grow out of his roots, and the spirit of the Lord shall rest upon Him, and the spirit of wisdom and understanding, the spirit of counsel and might, the spirit of knowledge and of the fear of the Lord; and shall make Him of quick understanding in the fear of the Lord.
"He shall not judge after the sight of His eyes, neither reprove after the hearing of His ears; but with righteousness shall He judge the poor, and reprove with equity for the meek of the earth. He shall smite the earth with the rod of his mouth, and with the breath of his lips shall he slay the wicked. Righteousness shall be the girdle of his loins, and faithfulness the girdle of his reins. The wolf shall dwell with the lamb, and the leopard shall lie down with the kid, and the calf and the young lion and the fatling together, and a little child shall lead them."
And it was Isaiah who predicted the day to come when men "shall beat their swords into ploughshares and their spears into pruning-hooks, nation shall not lift up sword against nation, neither shall they learn war any more."
And Isaiah also said:
"Come now, and let us reason together, says the Lord; though your sins be as scarlet, they shall be as white as snow; though they be red like crimson, they shall be as wool…
"Howl you, for the day of the Lord is at hand… I will punish the world for their evil, and the wicked for their iniquity; I will cause the arrogance of the proud to cease, and lay low the haughtiness of the terrible.
"I will make a man more precious than fine gold.
"And Babylon, the glory of kingdoms, the beauty of the Chaldees, shall be as when God overthrew Sodom and Gomorrah. It shall never be inhabited, neither shall it be dwelt in from generation to generation, neither shall the Arabian pitch tent there, neither shall the shepherds make their fold there…
"It shall come to pass that your choicest valleys shall be full of chariots, and the horsemen shall set themselves in array at the gate. You have seen the breaches of the city of David, that they are many. You have numbered the houses of Jerusalem, and the houses have you broken down to fortify the wall. In that day did the Lord God of Hosts call to weeping, and to mourning, and to girding with sackcloth; and, behold, joy and gladness, slaying oxen, and killing sheep, eating flesh, and drinking wine; let us eat and drink, for tomorrow we shall die. Behold, the Lord will carry you away with a mighty captivity. He will turn and toss you like a ball into a large country; there shall you die, and there the chariots of your glory shall be the shame of your Lord's house."
The Assyrian Comes Down
Isaiah did not thunder alone. Other admonishers were inspired, among them Micah, the Morasthite, native of a small town of Judah. Isaiah was an aristocrat, Micah was a peasant, with a knowing sympathy for farmers, constantly suffering eviction under warrants from greedy landlords. Micah's influence was very great, his general outlook broad and humane, and he was a pioneer in the dream of universal peace.
Some of his blasts of invective set a record for denunciation:
"Hear, I pray you, O heads of Jacob, and ye princes of the house of Israel; Is it not for you to know judgment? Who hate the good, and love the evil; who pluck off their skin from off them, and their flesh from off their bones; who also eat the flesh of my people, and flay their skin from off them; and they break their bones, and chop them in pieces, as for the pot, and as flesh within the cauldron! They shall cry unto the Lord, but He will not hear them: He will even hide His face from them at that time, as they have behaved themselves ill in their doings."
But Micah could be gentle, too, and winning with a soft and wonderful persuasion, as when he put his whole creed in a simple statement:
"What does the Lord require of you-- only to do justly, and to love mercy and to walk humbly with your God."
Whether Isaiah and Micah ever met is not recorded, but the peasant spokesman for God might easily have been the disciple of the aristocratic prophet who lived in the "Valley of Vision."
"How long? How long, O Lord?" Isaiah would cry, and Micah with him. But King Hezekiah did not take his prophets of doom too seriously. He thought he knew what he was doing, felt sure he could avoid playing mouse to the Assyrian cat; he would and could keep Judah free, by powerful foreign alliances.
But Isaiah, farseeing prophet, disapproved of these alliances, which actually suggested a conspiracy for war against Assyria. To show his disapproval of the intrigues stewing among several nations who had nothing in common except their fear and hatred, Isaiah, in obedience to the Lord, appeared one day at the door of his house and walked the streets of Jerusalem barefoot. He was portraying himself as a miserable captive, to illustrate how the loser of the imminent war would fare.         (To be continued).
Following  His  Footsteps
by  Anselmo  del  Álamo
Chapter 8.  Crosses
<![if !vml]>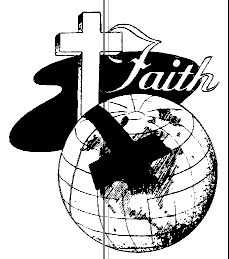 <![endif]>
27. The Cross is the staff of our pilgrimage upon this earth.
St. Catherine of Siena
28. There is no wood like that of the Cross, in order to enkindle in the soul the fire of love.     Elizabeth of the Holy Trinity
29. May our Lord grant us the joy of sacrifice: He never gives us more precious signs of his love than when he gives sufferings, and he cannot arrive at the fulfillment of his designs except on this path, the only one that leads to Heaven.  The Cure of Ars
30. By your own experience, you have seen that the trials that I send, when they are supported well, place those who suffer them closer to perfection and they lead more quickly to the union with God, than all other means, chosen by your own will. Why, then do you complain? Why do you not say: Do with me, most benign Father, what is most pleasing to you?    Our Lord to Blessed Henry Suso
31. I desire to suffer with Jesus; do not speak to me of anything else; I want to be similar to Him, to suffer while I live and to live in order to suffer.   St. Gemma Galgani
32. He began to declare the great treasure that Christian life and perfection has stored up in this mine, saying that trials suffered for God are a most certain pledge of eternal rest, and like a dowry of the espousal of the soul with Christ, the insignia of his lovers, and the privilege of his elect.   St. John of the Cross
33. If you were the most wise astronomer of the world, if you could discourse and speak about God with the tongues of angels and of men, if, finally, you alone knew all the learned and wise men of the universe, all this would profit you less, than conformity with the divine will in all afflictions: because those sciences are common to the good and the wicked, but the latter alone is the patrimony of the elect.   Our Lord to Blessed Henry Suso
34. Do not think that I have had fewer pains, as was my life last year; on the contrary, it has been a profound joy, it is truly delicious to be able to suffer for Him and to grow in his love.    Marie Antoinette de Geuser
35. What use will it be, to have embraced an austere life, if we always look for relief from anything that might make us suffer?
St. Therese of Lisieux
36. A life without a cross is a life without love, and a life without love is hell.     St. Margaret Mary Alacoque
37. Affliction and trials are despised by the world, but I hold them in great esteem: they placate my anger, they obtain my grace and friendship, they make a man pleasing and amiable to me, they make him acceptable and similar to Me. Earthly affliction converts a man into a heavenly being and my servant. Truly, affliction decreases the number of my friends, but it increases my grace, and it is a secure and rapid way to go to Heaven.    Our Lord to Blessed Henry Suso
A Magazine for the Latter Times
Thank you from the bottom of my heart for the Reflections. We are all so much in need for enlightenment, as this is what shines through from its holy pages. Thank you again. May Jesus, Mary and Joseph protect you. Respectfully, M.C., Canada
Remedies against Sloth
by Venerable Louis of Granada
Sloth is a reluctance to attend to duty, and, according to Cassian, it is especially a weariness or distaste for spiritual things. The peril to which this vice exposes us is clearly set forth in these words of Our Saviour: "Every tree that bringeth not forth good fruit shall be cut down and shall be cast into the fire." (Matt. 7:19). Against its evil effects He again warned His disciples when, exhorting them to diligence, the opposite of sloth, He told them to watch and pray, for they knew not when the Lord of the house would come. (Cf. Mk. 13:35).
Therefore, if this shameful vice attack you, banish it by the thoughts we are about to suggest.
First call to mind the extraordinary labors which Our Lord endured for you; the many sleepless nights He spent in prayer for you; His weary journeys from city to city, healing the sick, comforting the sorrowful, and raising the dead. How ardently, how unceasingly He devoted Himself to the work of our redemption! Consider particularly how, at the time of His Passion, He bore upon His bruised and bleeding shoulders the heavy weight of His cross for love of you. If the God of majesty labored thus to deliver you, will you refuse to co-operate in your own salvation? When this tender Lamb endured such rude labors to free you from your sins, will you endure nothing to expiate them? Remember, too, the weary labors of the Apostles, who preached the Gospel to the whole world. Think of the sufferings endured by the martyrs, confessors, virgins, anchorites, and by all who are now reigning with Christ. It was by their teaching and their toil that the Faith of Christ spread through the known world and that the Church has been perpetuated to the present day.
Turn your eyes towards nature, and you will find nothing idle. The heavens, by their perpetual motion, unceasingly proclaim the glory of their Creator. The sun, moon, and stars, with all the brilliant planets which people almost infinite space, daily follow their courses for the benefit of man. The growth of plants and trees is continual until they have attained their appointed strength and proportions, Be-hold the untiring energy with which the ant labors for its winter's food; with which the bees toil in building their hives and storing them with honey. These industrious little creatures will not allow an idler to exist among them; the drones are all killed. Throughout nature you find the same lesson.
Will not man, therefore, blush for a vice which the instinct of irrational creatures teaches them to avoid? To what labor do not men condemn themselves for the acquisition of perishable riches, the preservation of which, when they are obtained, is an ever-increasing source of care and anxiety! You are striving for the kingdom of Heaven. Will you show less energy, will you be less diligent, in toiling for spiritual treasures, which can never be taken from you?
If you will not profit by time and strength to labor now, a day will come when you will vainly seek these present opportunities. Sad experience tells us how many have thus been disappointed. Life is short, and obstacles to good abound. Do not; therefore, let the promptings of sloth cause you to lose advantages which will never return, for "the night cometh when no man can work." (Jn. 9:4).
The number and enormity of your sins demand a proportionate penance and fervor to satisfy for them. St. Peter denied his Master three times, but never ceased to weep for his sin, though he knew it had been pardoned. St. Mary Magdalen to the end of her life likewise bewailed the disorders of her youth, though she heard from Our Saviour's lips these sweet words: "Thy sins are forgiven thee." Numerous are the examples of those who, returning to God, continued during life to do penance for their sins, though many of them had offended God far less grievously than you.
You daily heap up your sins; and can you consider any labor too severe to expiate them? Oh! Profit by this time of grace and mercy to bring forth fruits worthy of penance, and by the labors of this life to purchase the eternal repose of the next. Our works in themselves are paltry and insignificant, but united to the merits of Christ they ac-quire infinite value in the sight of God. The labor endures but a short time; the reward will continue for eternity. We are told of a saint who was wont to exclaim at the striking of the clock: "O my God! Another hour has flown – one of those hours sent me in which to work out my salvation, and for which I must render an account to Thee." Let his example inspire us with a determination to profit by the time which is given us to lay up works for eternal life.
If overwhelmed with labors, remember that we must enter Heaven by the way of tribulation, and that he only will be crowned who strives lawfully. (Cf. 2 Tim. 2:5). If tempted to abandon the struggle, remember that it is written: "He that shall persevere unto the end, he shall be saved." (Matt. 10:22). Without this perseverance, our labor will neither bear fruit nor merit reward. Our Saviour would not descend from the cross when asked by the Jews, for the work of our redemption was not yet accomplished. If, then, we desire to follow in the footsteps of our Divine Model, let us labor to the end with unwearied zeal. Is not the reward which awaits us eternal? Let us continue to do penance; let us carry our cross after Christ. What will it avail us to have weathered the storms and triumphed over the perils of the sea of life, if we suffer shipwrecks as we are about to enter the port of eternal rest?
Let not the duration or difficulty of the labors alarm you. God, who calls you to combat, will give you victory. He sees your weakness; He will support you when you falter, and He will reward you when you conquer. Reanimate your failing courage, not by comparing the difficulties of virtue with the pleasures of vice, but by comparing the labor which precedes virtue with the trouble which surely follows vice. Place side by side the fleeting pleasure of sin and the eternal happiness of virtue, and you will see how preferable is God's service to the fatal repose to which sloth allures you.
Yet do not allow victory to render you indolent, for success often lulls us into a dangerous confidence. Never abandon your arms; for your enemies never sleep, and life without temptations is as impossible as a sea of perpetual calm. A man is usually tempted most at the beginning of a good life, for the devil has no need to tempt those who have abandoned themselves to his control. But he is unceasing in his efforts against those who have resolved to give themselves to God. Therefore, let him never find you unprepared, but, like a soldier in an enemy's country, be always ready for combat.
If you are sometimes wounded, beware of throwing away your arms and surrendering in dismay. Rather, imitate those brave warriors whom the shame of defeat spurs to more heroic resistance and greater deeds of valor. Thus you will rise from a fall with new strength. You will see the enemy to whom you were formerly submitted now flying before you. And if, as it may happen in battle, you are repeatedly wounded, do not lose heart, but remember that the valor of a soldier does not consist in escaping wounds, but in never surrendering. We do not call a combatant defeated when he is covered with wounds, but when he loses courage and abandons the field. And when you are wounded lose no time in applying a remedy; for one wound is more easily cured than two, and a fresh wound more quickly than one that has been inflamed by neglect. Do not be satisfied with resisting temptation, but gather from it greater incentives to virtue, and with the assistance of God's grace you will reap profit rather than harm from the attacks of the enemy.
If you are tempted to gluttony or sensuality, retrench something from your usual repasts, even though they in no way exceed the limits of sobriety, and give yourself with more fervor to fasting and other practices of devotion. If you are assailed by avarice, increase the amount of your alms and the number of your good works. If you feel the promptings of vainglory, lose no opportunity of accepting humiliations. Then, perhaps, the devil may fear to tempt you, seeing that you convert his snares into occasions of virtue, and that he only affords you opportunities of greater good. Above all things fly idle-ness. Even in your hours of relaxation do not be wholly unoccupied. And, on the other hand, do not be so absorbed in your labors that you cannot from time to time raise your heart to God and treat with Him in prayer.
Ch. 39 -- Shorter Remedies against Sins,
particularly the Seven Deadly Sins
The means we have already suggested will suffice to strengthen you in virtue and arm you against vice. The following short considerations, however, you can use with advantage at the moment of temptation. They were found among the writings of a man of great sanctity, who had himself experienced their efficacy.
In temptations to pride he would say: When I reflect upon the depth of humility to which the Son of God, the second Person of the Blessed Trinity, descended for love of me, I feel that, however profound a contempt men may have for me, I yet deserve to be still more humbled and despised.
When attacked by covetousness he would think: Having once understood that nothing but God can satisfy the heart, I am convinced of the folly of seeking anything but this supreme Good.
In assaults against purity he would reflect: To what a dignity has my body been raised by the reception of the Holy Eucharist! I tremble, therefore, at the sacrilege I would commit by profaning with carnal pleasures this temple in which God has chosen to dwell.
Against anger he would defend himself by saying: No injury should be capable of moving me to anger when I reflect upon the outrages I have offered my God.
When assailed by temptations to hatred he would answer the enemy: Knowing the mercy with which God has received me and pardoned my sins, I cannot refuse to forgive my greatest enemy.
When attacked by gluttony he would say: I call to mind the vinegar and gall which were offered to Our Saviour on the cross, and shall I not blush if I do not deny my appetite or endure something for the expiation of my sins?
In temptations to sloth he would arouse himself by the thought: Eternal happiness can be purchased by a few years of labor here below; shall I, then, shrink from any toil for so great a reward?
In a word which some attribute to St. Augustine, and others to St. Leo, we find similar remedies which are equally efficacious. The author shows us on one side the allurements with which each vice solicits us, and on the other the arguments with which we must resist it.
Pride is the first to address us, in the following deceitful language: You certainly excel others in learning, eloquence, wealth, rank, and many other things. Being so superior, therefore, you have every reason to look down upon them. Humility answers: Remember that you are but dust and ashes, destined, as rottenness and corruption, to become the food of worms; and were you all that you imagine, the greater your dignity the greater should be your humility if you would escape a miserable fall. Does your power equal that of the angels who fell? Do you shine upon earth as Lucifer shone in Heaven? If pride thrust him from such a height of glory to such an abyss of misery, how can you, a slave to the same pride, expect to rise from your wretchedness to the honor from which he fell?
Vainglory speaks thus: Yes, do all the good you can, but publish it, so that the world may regard you as a man of great virtue and treat you with consideration and respect, Fear of God answers: It is great folly to devote to the acquisition of temporal renown that which can obtain for you eternal glory. Endeavor to hide your good actions, and if they appear in spite of your efforts to conceal them it will not be accounted vanity in you when you have no desire to display them.
Hypocrisy counsels: Assume the good qualities you do not possess, and make men think you better than you are, that you may not excite their contempt. Sincerity answers: It is better to be virtuous than to try to appear so. By attempting to deceive others you will only cause your own ruin.
Rebellion and Disobedience argue: Why should you be subject to those who are your inferiors? It is your place to command and theirs to obey, for they are inferior to you in wisdom and virtue. It suffices to obey the laws of God; you have no need to be bound by the commands of man. Submission and Obedience answer: The law of God obliges you to submit to the authority of man. For has not God said, "He that heareth you heareth me, and he that despiseth you despiseth me" (Lk. 10:16)? Nor can you urge that this injunction is only to be observed when he who commands is wise and virtuous, for the Apostle says, "There is no power but from God; and those that are, are ordained of God." (Rom. 13:1). Therefore, your duty is not to criticize those in authority, but to obey them.
Envy whispers: In what are you inferior to such men whom others extol? Why should you not enjoy the same and even greater consideration, for you excel them in many things? It is unjust that they should be ranked as your equals; with much less reason should they be placed above you. Brotherly Love answers: If your virtue exceeds that of others it is safer in obscurity, for the greater the elevation to which a man is raised, the greater is the danger of his fall. If the possessions of others equal or exceed yours, in what does it prejudice you? Remember that by envying others you only liken your-self to him of whom it is written: "By the envy of the devil death came into the world; and they follow him that are of his side." (Wis. 2:24-25).
Hatred says: God cannot oblige you to love one who contradicts and opposes you, who continually speaks ill of you, ridicules you, reproaches you with your past failings, and thwarts you in everything, for he would not thus persecute you if he did not hate you. True Charity answers: We must not, because of these deplorable faults, cease to love the image of God in our fellow creatures.
Did not Jesus Christ love His enemies who nailed Him to the cross? And did not this Divine Master, before leaving the world, exhort us to imitate His example? Drive, then, from your heart the bitterness of hatred and yield to the sweetness of fraternal charity. Independently of your eternal interests, which impose this duty upon you, there is nothing sweeter than love, and nothing more bitter than hatred, which preys like a cancer on the heart of its victim, where it was first engendered.
Detraction exclaims: It is impossible to be silent any longer about the faults of such a one. Is not concealment condoning them and rendering ourselves partakers of them? Charity, which appreciates the duty of fraternal correction, answers: You must neither publish your neighbor's sins nor be accessory to them; but reprove him with mildness and patiently bear with him. Moreover, it is the part of wisdom sometimes to ignore the faults of another, until a favorable opportunity occurs for warning him against them.
Anger cries out: How can you bear such affronts? It does not become you to submit calmly to such injuries. If you do not resent them you will be insulted with impunity. Patience answers: Reflect upon the ignominy Our Saviour endured for you, and there is no wrong which you will not bear with meekness. Remember also these words of St. Peter: "Christ suffered for us, leaving you an example that you should follow his steps. Who, when he was reviled, did not revile; when he suffered, he threatened not." (1Pet. 2:21,23).
Consider also how trifling are our sufferings compared to the torments He endured for us. He was buffeted, scourged, spat upon, crowned with thorns, covered with ignominy, and nailed to a cross. And, though all these were borne for us, yet how quickly we are enraged by a trifling word or a slight incivility!
Hardness-of-heart urges: It profits nothing to speak kindly to stupid, ignorant men who will probably presume upon your kindness and become insolent. Meekness answers: Do not hearken to such thoughts, but heed the words of the Apostle: "The servant of the Lord must not wrangle, but be mild towards all men." (2Tim. 2:24). Inferiors should endeavor with no less care to bear themselves with meekness and respect towards their superiors, and beware of presuming, as many do, upon the kindness and gentleness of those in authority.
Presumption and Imprudence argue thus: God witnesses your act-ions; what do you care, then, how they affect others? Prudence answers: You owe a duty of edification to your neighbor, and your actions should furnish him no reason to suspect evil. Beware, therefore, of scandalizing another, even in acts that are good but misunderstood. If the reproofs of your neighbor are well-founded, humbly acknowledge your fault; if you are guiltless, avow your innocence with no less sincere humility.
Sloth and Indolence suggest: If you apply yourself to study, prayer, meditation, and tears you will injure your eyes. If you prolong your vigils and fasts you will weaken your body and unfit yourself for spiritual exercises. Industry and Zeal answer: Who has assured you many years for the performance of these good works? Are you sure of tomorrow?  (To be continued)
Introduction  to
THE  BOOK  OF  JOB
"Man is most comforted by paradoxes."
by G.K. Chesterton
The book of Job is among the other Old Testament books both a philosophical riddle and a historical riddle. It is the philosophical riddle that concerns us in such an introduction as this; so we may dismiss first the few words of general explanation or warning which should be said about the historical aspect. Controversy has long raged about which parts of this epic belong to its original scheme and which are interpolations of considerably later date. The doctors disagree, as it is the business of doctors to do; but upon the whole the trend of investigation has always been in the direction of maintaining that the parts interpolated, if any, were the prose prologue and epilogue, and possibly the speech of the young man who comes in with an apology at the end. I do not profess to be competent to decide such questions.
But whatever decision the reader may come to concerning them, there is a general truth to be remembered in this connection. When you deal with any ancient artistic creation, do not suppose that it is anything against it that it grew gradually. The book of Job may have grown gradually just as Westminster Abbey grew gradually. But the people who made the old folk poetry, like the people who made Westminster Abbey, did not attach that importance to the actual date and the actual author, that importance which is entirely the creation of the almost insane individualism of modern times. We may put aside the case of Job, as one complicated with religious difficulties, and take any other, say the case of the Iliad. Many people have maintained the characteristic formula of modern skepticism, that Homer was not written by Homer, but by another person of the same name. Just in the same way many have maintained that Moses was not Moses but another person called Moses. But the thing really to be remembered in the matter of the Iliad is that if other people did interpolate the passages, the thing did not create the same sense of shock as would be created by such proceedings in these individualistic times. The creation of the tribal epic was to some extent regarded as a tribal work, like the building of the tribal temple. Believe then, if you will, that the prologue of Job and the epilogue and the speech of Elihu are things inserted after the original work was composed. But do not suppose that such insertions have that obvious and spurious character which would belong to any insertions in a modern, individualistic book.
Without going into questions of unity as understood by the scholars, we may say of the scholarly riddle that the book has unity in the sense that all great traditional creations have unity; in the sense that Canterbury Cathedral has unity. And the same is broadly true of what I have called the philosophical riddle. There is a real sense in which the book of Job stands apart from most of the books included in the canon of the Old Testament. But here again those are wrong who insist on the entire absence of unity. Those are wrong who maintain that the Old Testament is a mere loose library; that it has no consistency or aim. Whether the result was achieved by some supernal spiritual truth, or by a steady national tradition, or merely by an ingenious selection in aftertimes, the books of the Old Testament have a quite perceptible unity.
The central idea of the great part of the Old Testament may be called the idea of the loneliness of God. God is not the only chief character of the Old Testament; God is properly the only character in the Old Testament. Compared with His clearness of purpose, all the other wills are heavy and automatic, like those of animals; compared with His actuality, all the sons of flesh are shadows. Again and again the note is struck, "With whom hath He taken counsel?" (Isa. 40:14). "I have trodden the winepress alone, and of the peoples there was no man with me" (Isa. 63:3). All the patriarchs and prophets are merely His tools or weapons; for the Lord is a man of war. He uses Joshua like an axe or Moses like a measuring rod. For Him, Samson, is only a sword and Isaiah a trumpet. The saints of Christianity are supposed to be like God, to be, as it were, little statuettes of Him. The Old Testament hero is no more supposed to be of the same nature as God than a saw or a hammer is supposed to be of the same shape as the carpenter. This is the main key and characteristic of Hebrew scriptures as a whole. There are, indeed, in those scriptures innumerable instances of the sort of rugged humor, keen emotion, and powerful individuality which is never wanting in great primitive prose and poetry. Nevertheless the main characteristic remains: the sense not merely that God is stronger than man, not merely that God is more secret than man, but that He means more, that He knows better what He is doing, that compared with Him we have something of the vagueness, the unreason, and the vagrancy of the beasts that perish. "It is He that sitteth above the earth, and the inhabitants thereof are as grasshoppers" (Isa.40:22). We might almost put it thus. The book is so intent upon asserting the personality of God that it almost asserts the impersonality of man. Unless this gigantic cosmic brain has conceived a thing, that thing is insecure and void; man has not enough tenacity to ensure its continuance. "Except the Lord build the house, they labor in vain that build it. Except the Lord keep the city, the watchman waketh but in vain" (Ps. 127:1).
Everywhere else, then, the Old Testament positively rejoices in the obliteration of man in comparison with the divine purpose. The book of Job stands definitely alone because the book of Job definitely asks, "But what is the purpose of God? Is it worth the sacrifice even of our miserable humanity? Of course, it is easy enough to wipe out our own paltry wills for the sake of a will that is grander and kinder. But is it grander and kinder? Let God use His tools; let God break His tools. But what is He doing, and what are they being broken for?" It is because of this question that we have to attack as a philosophical riddle the riddle of the book of Job.
The present importance of the book of Job cannot be expressed adequately even by saying that it is the most interesting of ancient books. We may almost say of the book of Job that it is the most interesting of modern books. In truth, of course, neither of the two phrases covers the matter, because fundamental human religion and fundamental human irreligion are both at once old and new; philosophy is either eternal or it is not philosophy. The modern habit of saying "This is my opinion, but I may be wrong" is entirely irrational. If I say that it may be wrong, I say that is not my opinion. The modern habit of saying "Every man has a different philosophy; this is my philosophy and it suits me" - the habit of saying this is mere weak-mindedness. A cosmic philosophy is not constructed to fit a man; a cosmic philosophy is constructed to fit a cosmos. A man can no more possess a private religion than he can possess a private sun and moon.
The first of the intellectual beauties of the book of Job is that it is all concerned with this desire to know the actuality; the desire to know what is, and not merely what seems. If moderns were writing the book, we should probably find that Job and his comforters got on quite well together by the simple operation of referring their differences to what is called the temperament, saying that the comforters were by nature "optimists" and Job by nature a "pessimist." And they would be quite comfortable, as people can often be, for some time at least, by agreeing to say what is obviously untrue. For if the word "pessimist" means anything at all, then emphatically Job is not a pessimist. His case alone is sufficient to refute the modern absurdity of referring everything to physical temperament. Job does not in any sense look at life in a gloomy way. If wishing to be happy and being quite ready to be happy constitutes an optimist, Job is an optimist. He is a perplexed optimist; he is an exasperated optimist; he is an outraged and insulted optimist. He wishes the universe to justify itself, not because he wishes it be caught out, but because he really wishes it be justified. He demands an explanation from God, but he does not do it at all in the spirit in which [John] Hampden might demand an explanation from Charles I. He does it in the spirit in which a wife might demand an explanation from her husband whom she really respected. He remonstrates with his Maker because he is proud of his Maker. He even speaks of the Almighty as his enemy, but he never doubts, at the back of his mind, that his enemy has some kind of a case which he does not understand. In a fine and famous blasphemy he says, "Oh, that mine adversary had written a book!" (31:35). It never really occurs to him that it could possibly be a bad book. He is anxious to be convinced, that is, he thinks that God could convince him. In short, we may say again that if the word optimist means anything (which I doubt), Job is an optimist. He shakes the pillars of the world and strikes insanely at the heavens; he lashes the stars, but it is not to silence them; it is to make them speak.
In the same way we may speak of the official optimists, the comforters of Job. Again, if the word pessimist means anything (which I doubt), the comforters of Job may be called pessimists rather than optimists. All that they really believe is not that God is good but that God is so strong that it is much more judicious to call Him good. It would be the exaggeration of censure to call them evolutionists; but they have something of the vital error of the evolutionary optimist. They will keep on saying that everything in the universe fits into everything else; as if there were anything comforting about a number of nasty things all fitting into each other. We shall see later how God in the great climax of the poem turns this particular argument altogether upside down.
When, at the end of the poem, God enters (somewhat abruptly), is struck the sudden and splendid note which makes the thing as great as it is. All the human beings through the story, and Job especially, have been asking questions of God. A more trivial poet would have made God enter in some sense or other in order to answer the questions. By a touch truly to be called inspired, when God enters, it is to ask more questions on His own account. In this drama of skepticism God Himself takes up the role of skeptic. He does what all the great voices defending religion have always done. He does, for instance, what Socrates did. He turns rationalism against itself. He seems to say that if it comes to asking questions, He can ask some questions which will fling down and flatten out all conceivable human questioners. The poet by an exquisite intuition has made God ironically accept a kind of controversial equality with His accusers. He is willing to regard it as if it were a fair intellectual duel: "Gird up now thy loins like man; for I will demand of thee, and answer thou me" (38:3). The everlasting adopts an enormous and sardonic humility. He is quite willing to be prosecuted. He only asks for the right which every prosecuted person possesses; he asks to be allowed to cross-examine the witness for the prosecution. And He carries yet further the corrections of the legal parallel. For the first question, essentially speaking, which He asks of Job is the question that any criminal accused by Job would be most entitled to ask. He asks Job who he is. And Job, being a man of candid intellect, takes a little time to consider, and comes to the conclusion that he does not know.
This is the first great fact to notice about the speech of God, which is the culmination of the inquiry. It represents all human skeptics routed by a higher skepticism. It is this method, used sometimes by supreme and sometimes by mediocre minds, that has ever since been the logical weapon of the true mystic. Socrates, as I have said, used it when he showed that if you only allowed him enough sophistry he could destroy all sophists. Jesus Christ used it when he reminded the Sadducees, who could not imagine the nature of marriage in heaven, that if it came to that, they had not really imagined the nature of marriage at all. In the break up of Christian theology in the eighteenth century, [Joseph] Butler used it, when he pointed out that rationalistic arguments could be used as much against vague religions as against doctrinal religion, as much against rationalist ethics as against Christian ethics. It is the root and reason of the fact that men who have religious faith have also philosophic doubt. These are the small streams of the delta; the book of Job is the first great cataract that creates the river. In dealing with the arrogant asserter of doubt, it is not the right method to tell him to stop doubting. It is rather the right method to tell him to go on doubting, to doubt a little more, to doubt every day newer and wilder things in the universe, until at last, by some strange enlightenment, he may begin to doubt himself.
This, I say, is the first fact touching the speech; the fine inspiration by which God comes in at the end, not to answer riddles, but to propound them. The other great fact which, taken together with this one, makes the whole work religious instead of merely philosophical is that other great surprise which makes Job suddenly satisfied with the mere presentation of something impenetrable. Verbally speaking the enigmas of the Lord seem darker and more desolate than the enigmas of Job; yet Job was comfortless before the speech of the Lord and is comforted after it. He has been told nothing, but he feels the terrible and tingling atmosphere of something which is too good to be told. The refusal of God to explain His design is itself a burning hint of His design. The riddles of God are more satisfying than the solutions of man.
Thirdly, of course, it is one of the splendid strokes that God rebukes alike the man who accused and the men who defended Him; that He knocks down pessimists and optimists with the same hammer. And it is in connection with the mechanical and supercilious comforters of Job that there occurs the still deeper and finer inversion of which I have spoken. The mechanical optimist endeavors to justify the universe avowedly upon the ground that it is a rational and consecutive pattern. He points out that the fine thing about the world is that it can all be explained. That is the one point, if I may put it so, on which God, in return, is explicit to the point of violence. God says, in effect, that if there is one fine thing about the world, as far as men are concerned, it is that it cannot be explained. He insists on the inexplicableness of everything. "Hath the rain a father?. . .Out of whose womb came the ice?" (38:28f). He goes farther, and insists on the positive and palpable unreason of things; "Hast thou sent the rain upon the desert where no man is, and upon the wilderness wherein there is no man?" (38:26). God will make man see things, if it is only against the black background of nonentity. God will make Job see a startling universe if He can only do it by making Job see an idiotic universe. To startle man, God becomes for an instant a blasphemer; one might almost say that God becomes for an instant an atheist. He unrolls before Job a long panorama of created things, the horse, the eagle, the raven, the wild ass, the peacock, the ostrich, the crocodile. He so describes each of them that it sounds like a monster walking in the sun. The whole is a sort of psalm or rhapsody of the sense of wonder. The maker of all things is astonished at the things he has Himself made.
This we may call the third point. Job puts forward a note of interrogation; God answers with a note of exclamation. Instead of proving to Job that it is an explicable world, He insists that it is a much stranger world than Job ever thought it was. Lastly, the poet has achieved in this speech, with that unconscious artistic accuracy found in so many of the simpler epics, another and much more delicate thing. Without once relaxing the rigid impenetrability of the Lord in His deliberate declaration, he has contrived to let fall here and there in the metaphors, in the parenthetical imagery, sudden and splendid suggestions that the secret of God is a bright and not a sad one - semi-accidental suggestions, like light seen for an instant through the crack of a closed door.
It would be difficult to praise too highly, in a purely poetical sense, the instinctive exactitude and ease with which these more optimistic insinuations are let fall in other connections, as if the Almighty Himself were scarcely aware that He was letting them out. For instance, there is that famous passage where the Lord, with devastating sarcasm, asks Job where he was when the foundations of the world were laid, and then (as if merely fixing a date) mentions the time when the sons of God shouted for joy (38:4-7). One cannot help feeling, even upon this meager information, that they must have had something to shout about. Or again, when God is speaking of snow and hail in the mere catalogue of the physical cosmos, he speaks of them as a treasury that He has laid up against the day of battle - a hint of some huge Armageddon in which evil shall be at last overthrown.
Nothing could be better, artistically speaking, than this optimism breaking though agnosticism like fiery gold round the edges of a black cloud. Those who look superficially at the barbaric origin of the epic may think it fanciful to read so much artistic significance into its casual similes or accidental phrases. But no one who is well acquainted with great examples of semi-barbaric poetry, as in The Song of Roland or the old ballads, will fall into this mistake. No one who knows what primitive poetry is can fail to realize that while its conscious form is simple, some of its finer effects are subtle. The Iliad contrives to express the idea that Hector and Sarpedon have a certain tone or tint of sad and chivalrous resignation, not bitter enough to be called pessimism and not jovial enough to be called optimism; Homer could never have said this in elaborate words. But somehow he contrives to say it in simple words. The Song of Roland contrives to express the idea that Christianity imposes upon its heroes a paradox; a paradox of great humility in the matter of their sins combined with great ferocity in the matter of their ideas. Of course The Song of Roland could not say this; but it conveys this. In the same way, the book of Job must be credited with many subtle effects which were in the author's soul without being, perhaps, in the author's mind. And of these by far the most important remains to be stated.
I do not know, and I doubt whether even scholars know, if the book of Job had a great effect or had any effect upon the after development of Jewish thought. But if it did have any effect it may have saved them from an enormous collapse and decay. Here in this book the question is really asked whether God invariably punishes vice with terrestrial punishment and rewards virtue with terrestrial prosperity. If the Jews had answered that question wrongly they might have lost all their after influence in human history. They might have sunk even down to the level of modern well-educated society. For when once people have begun to believe that prosperity is the reward of virtue, their next calamity is obvious. If prosperity is regarded as the reward of virtue it will be regarded as the symptom of virtue. Men will leave off the heavy task of making good men successful. The will adopt the easier task of making out successful men good. This, which has happened throughout modern commerce and journalism, is the ultimate Nemesis of the wicked optimism of the comforters of Job. If the Jews could be saved from it, the book of Job saved them.
The book of Job is chiefly remarkable, as I have insisted throughout, for the fact that it does not end in a way that is conventionally satisfactory. Job is not told that his misfortunes were due to his sins or a part of any plan for his improvement. But in the prologue we see Job tormented not because he was the worst of men, but because he was the best. It is the lesson of the whole work that man is most comforted by paradoxes. Here is the very darkest and strangest of the paradoxes; and it is by all human testimony the most reassuring. I need not suggest what high and strange history awaited this paradox of the best man in the worst fortune. I need not say that in the freest and most philosophical sense there is one Old Testament figure who is truly a type; or say what is prefigured in the wounds of Job.
Our Cover: The Child Jesus of Déols --  (continued)
To satisfy their curiosity that the event had taken place as reported, a company of soldiers went to the spot the next day. Among them was the brother of the English king, who recovered the hand of the Infant Jesus. After picking it up, he wrapped it in his cloak, when suddenly bright red blood began to flow from the stone hand –to the terror of all the spectators.
In addition to these two blood-sheddings, other prodigies are said to have taken place. These were so spectacular that they caused Philippe Auguste, King of France and Richard the Lion Hearted, King of England, to become reconciled for a time.
After the miracle, the statue was removed to a chapel within the abbey church. Dedicated to Our Lady of Miracles, the chapel became the site of numerous pilgrimages in which, through the years, several Popes, a number of future saints and many noblemen took part.
During the French Revolution the abbey was pillaged and plundered. The statue of Our Lady and the Child Jesus was viciously broken and seriously damaged. The disfigured statue was providentially retrieved by an elderly woman, who secretly kept it until peace was restored. After the miraculous statue was returned to the possession of the Church, it was repaired and clothed in elegant garments.
A confraternity which was established in 1187 in memory of the blood-shedding flourished until the Revolution, but was reorganized in 1830. Members of this confraternity, in addition to many pilgrims, commemorate the miracle of Notre-Dame de Déols every year on May 31, the anniversary of the miracle.
During an elaborate ceremony in the year 1899, the Archbishop of Bourges demonstrated the Church's affection for the statue by bestowing precious crowns on the heads of both Mother and Child.
The abbey which figured in the miracle is still in ruins. The statue of Mother and Child is now found in one of the chapels of
St. Etienne's Church, where the Child Jesus remains without His hand in sad remembrance of the disrespectful action that took place over 800 years ago.
Previous Issues of Reflections: --- Julian of Norwich
Available here: http://avalon44.tripod.com  --- Scroll down to the picture of the two white horses.
New Edition of Penitential Rosary
We printed a new, larger, easy-to-read edition of the Penitential Rosary. The price is the same as before: $1.00. If you order 10 or more, there is a discount: 0.75 each. For 20 or more, 0.50 .
Notice:  The banks in Mexico no longer accept pounds sterling, nor will they receive money orders. When sending donations or orders for books, please send only US or Canadian dollars in cash (wrapped in carbon paper for safety), or ordinary checks in US dollars. If you live in Europe, please send checks or cash only in Euros. For the time being, we cannot accept Mass intentions.
Announcements